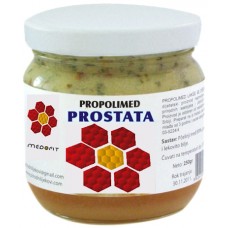 Sve je veći broj muške populacije koja ima probleme uvećane prostate. Može se reći da je uvećana prostata postala masovna pojava poput epidemije.
Uvećanje prostate sa godinama muškarci  gotovo da ne mogu da zaobiđu.
Najčešće se javlja kod muškaraca posle navršene 45-e godine života  i uglavnom se radi o dobroćudnom uvećanju prostate. Prekidanje mlaza mokraće, otežano mokrenje, osećaj da se ne izmokrite u potpunosti, učestalo mokrenje, peckanje prilikom mokrenja kao I mokrenje noću su najčešći simptomi kod uvrćane prostate.
Kod  muskaraca mladje starosne dobi  često se javlja akutno zapaljenje prostate.
Rizik od oboljenja se sa godinama zivota kod muškaraca  povećava. Blaži oblik  zapaljenja ukoliko se ne leči adekvatno i na vreme može dovesti I do hroničnog prostatitisa. Obolela prostata može  u velikoj meri da naruši kvalitet života muškarca.  Prostata se može lečiti na više načina. Jakim antibioticima, operativnim zahvatom  ili prirodnim lekovima.
Uvećanu prostatu možete smanjiti  prirodnim lekovima, to jest  prirodnim preparatom spravljenim  na bazi meda I bilja. Dokazano je da prirodni lekovi  deluju protiv uvećanja prostate.
Prirodni lek za prostatu  kompanije Medofit  je 100% prirodan. U sastav ovog preparata su  med, lekovito bilje afrička šljiva, saw palmetto i medicinska gljiva – maitake koja deluje umirujuće kako na prostatu tako I na  mokraćnu bešiku.
Testerasta palma to jest  Saw palmetto ima antiflagmintorno dejstvo  na prostatu bez bilo kakvih nepovoljnih efekata. Saw palmetto se najčešće koristi kod oboljenja koja su vezana za prostatu, jer se pokazalo da ima povoljno dejstvo I uticaj  na infekcije i hronične infekcije mokraćnih puteva.
Pokazalo se da Afrička šljiva uspešno otklanja sve smetnje koje se javljaju pri mokrenju. Zahvaljujući tome što ima  protivupalno dejstvo na samu prostatu  doprinosi da se  rad prostate znatno poboljša, jer sprečava razvoj adenoma.a takođe ima  dobro dejstvo na mokraćnu bešiku. Zahvaljujući afričkoj šljivi uspostavlja se  hormonska ravnoteža  I na taj način  se sprečava uvećanje prostate. Poznato je da je afrička šljiva odličan  diuretik jer olakšava bolji protok urina..
Prirodni lek za prostatu  Medofit  lekovito i regenarativno deluje na ravnomeran rad prostate i funkciju mokraćne bešike. Posle sprovedene šestomesečne terapije prostata se u potpunosti regeneriše I njen rad se normalizuje.
Preparat možete naručiti online  na sajtu http://www.medofit.com/